We represent a large body of music with only one common feature: quality.
Styles range from UK pop and rock to soundtracks to Italian pop to instrumental songs.
---
Artist showcased here is
robè
,
a singer-songwriter from Italy but who lived most of his life in the UK. All tracks are available for preview scrolling down the site.

Here we showcase his work released in the last couple of years (2018/19), including:
New EP titled "Robè in Macau", where three songs were rearranged to represent one decade of songwriting.

"ECO" and "ECCO" are two compilations of the recordings sung in Italian through the years. They will be accompanied by a booklet recounting stories and anecdotes accumulated in 30+ years of life in the UK.
"CASTELLO", was recorded in Italy with some of the best young musicians of their generation, including Antonino De Luca on accordion, award-winning Emanuele Di Teodoro on double bass, Federico Nelson Fioravanti on drums, and special guest Francesca Bonvini as guest vocalist on several tracks. Robè is on guitars and vocals.
A new English EP was released in the summer 2017, called PS:RB, a collaboration between the great drummer Paul Stewart and Robè, rocking out a few old 'classic' Robè's tunes. Listen below.
Another CD is out NOW titled "A NIGHT IN CHESHAM" with 14 instrumental songs, some already released in previous CDs, but others, like the title track, are brand new.
Also below you can hear the remix / full production by SANNY X of one of Robè's Italian songs, SOLI (Call me).

Please check Spotify, iTunes, Amazon, and any of the other major online music retailers and players to access the full catalogue.

---
Finally, you will find seven (7) showcase videos of music ranging from pop-songs to soundtracks, co-written by Robè with several very talented song-writers and singers.

---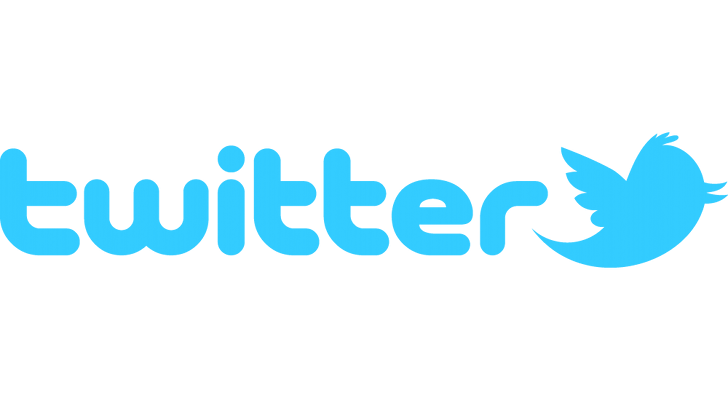 Robè's video showcase below was assembled a few years back but we show it here as a curiosity. The journey began many years ago in Leeds and eventually took him to London, where he resided and worked for many years. The video starts with a performance at the Orange Club in South London with a very 'special' band. This group was hastily put together as a music industry showcase for Robè's music, but the level of musicianship was superb: on drums Dylan Howe (son of "Yes'" formidable guitarist), Leslie George on backing vocals (at the time a signed artist with Warner Bros. and then Sony), Kofi on percussion (then of Jemiroquai), Pippo Cerciello on electric violin (from top Italian folk-rock groups Musicanova and NCCP), and Matteo Saggese on keys (penned songs for top international acts like Zucchero and Il Divo).
This is followed by a quick run through key moments in his career. Special highlights include a rather flattering review of his demo by Future Music magazine, which rewarded him with a special feature and "top stars". One of his proudest moments was his performance at the Ronnie Scott Club in London, one of the most famous Jazz clubs in the world where he performed as a support act for Ola Onabulé. Other images include pictures taken from his tour with Baz (as guitarist and co-writer of most of her songs), here at the Shepherd Bush Empire in London. Last, an up-to-date testimonial of his songs and live acoustic performance act with two numbers played live just with his guitar to a photographic camera set on video, from his 'living room'! As rough as it gets, but a fair snapshot of his naked talent, nevertheless.

---
---
NEW!! The EP Robè in Macau is out on December 12th 2019 featuring songs representing three decades of songwriting. A preview is available on YouTube videos.
Novità! Canzoni che rappresentano tre decadi di scrittura musicale saranno disponibili dal dodici di dicembre su tutti i maggiori siti di musica. Potete ascoltare le canzoni in anteprima su YouTube.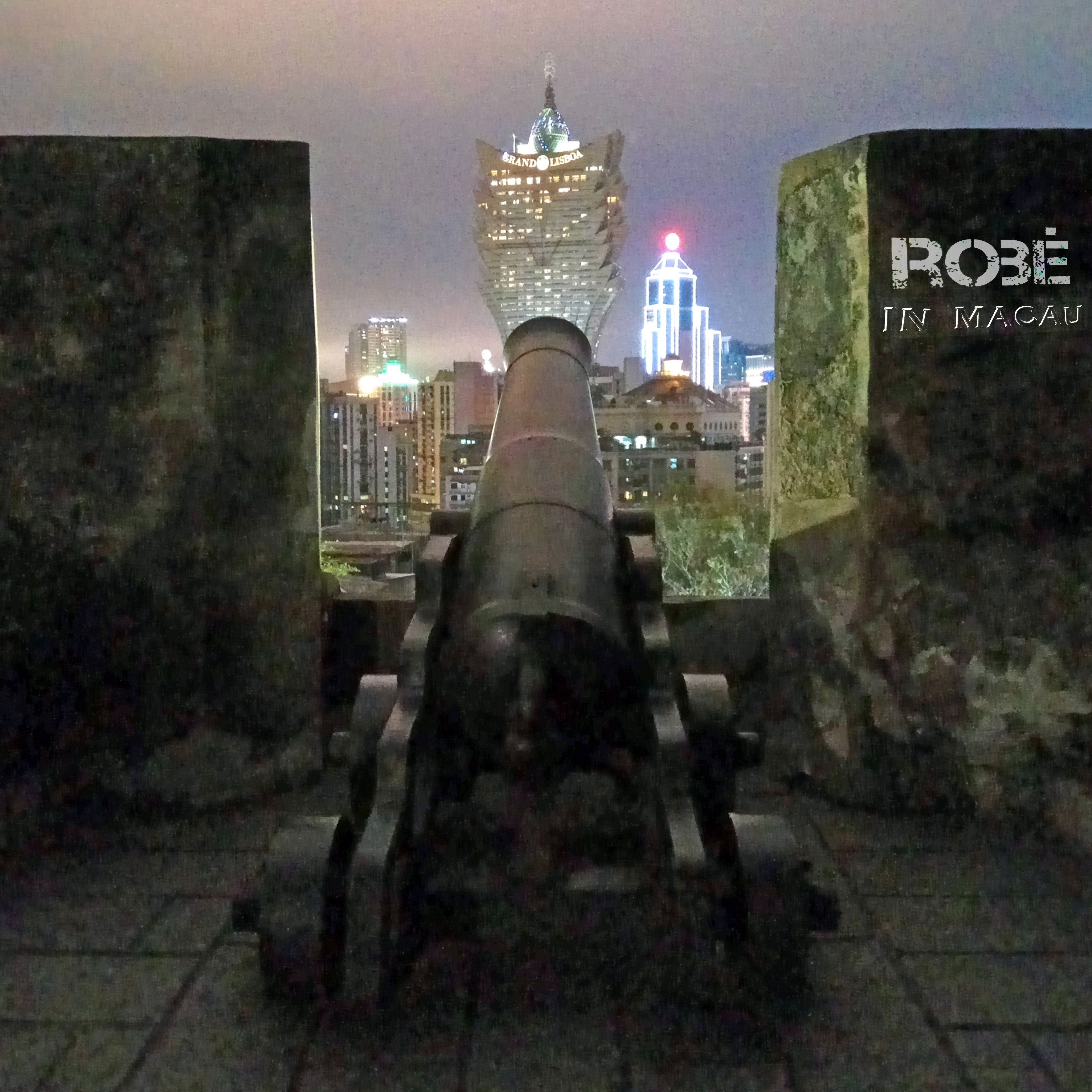 NEW COMPILATIONS ARE OUT ON ALL DIGITAL OUTLETS

NUOVE COLLEZIONI DI CANZONI SU TUTTE LE PIATTAFORME DIGITALI
Two CDs, one called ECCO, which contains all the best versions of uptempo tracks recorded in the last 20 years, and ECO, the 'slow burners'
Due CD, uno chiamato ECCO, che contiene il meglio delle canzoni più rock registrate negli ultimi 20 anni, ed ECO, più 'latine'


UN LIBRETTO PIENO DI ANEDDOTI SULLE ESPERIENZE DECENNALI IN GRAN BRETAGNA È ORA DISPONIBILE!

Come bonus contiene i testi con gli accordi di tutte le canzoni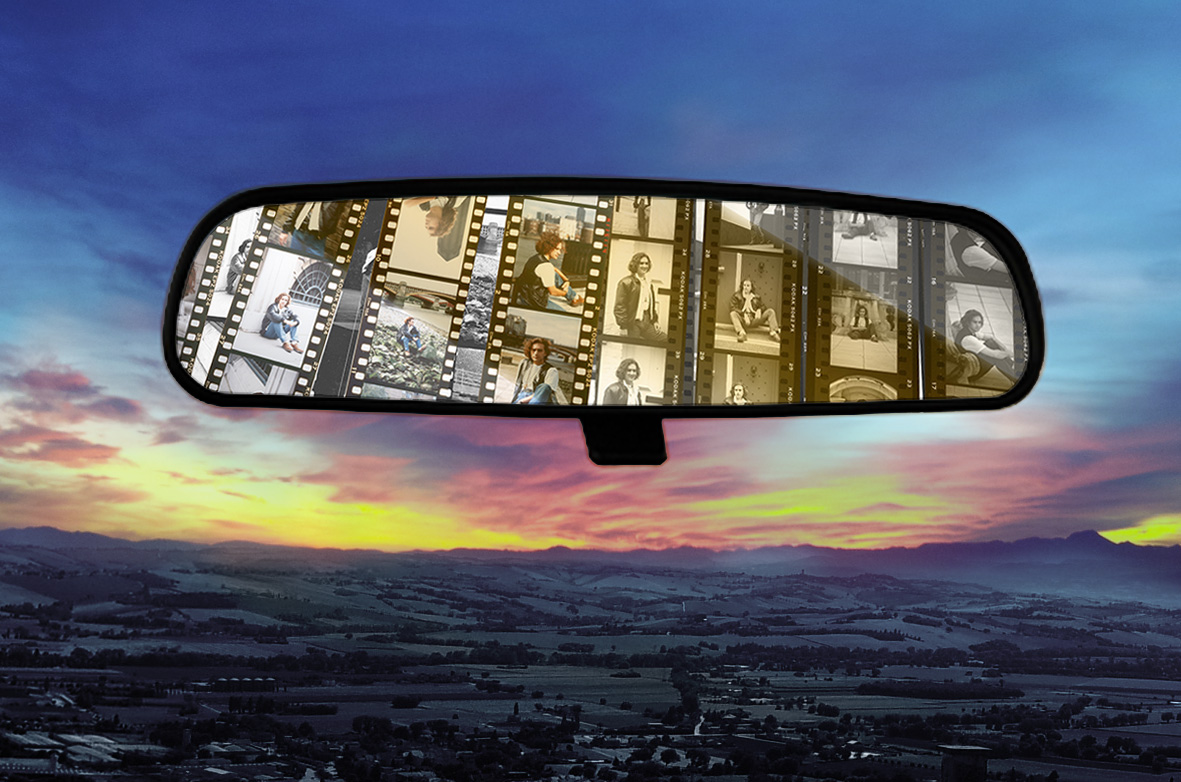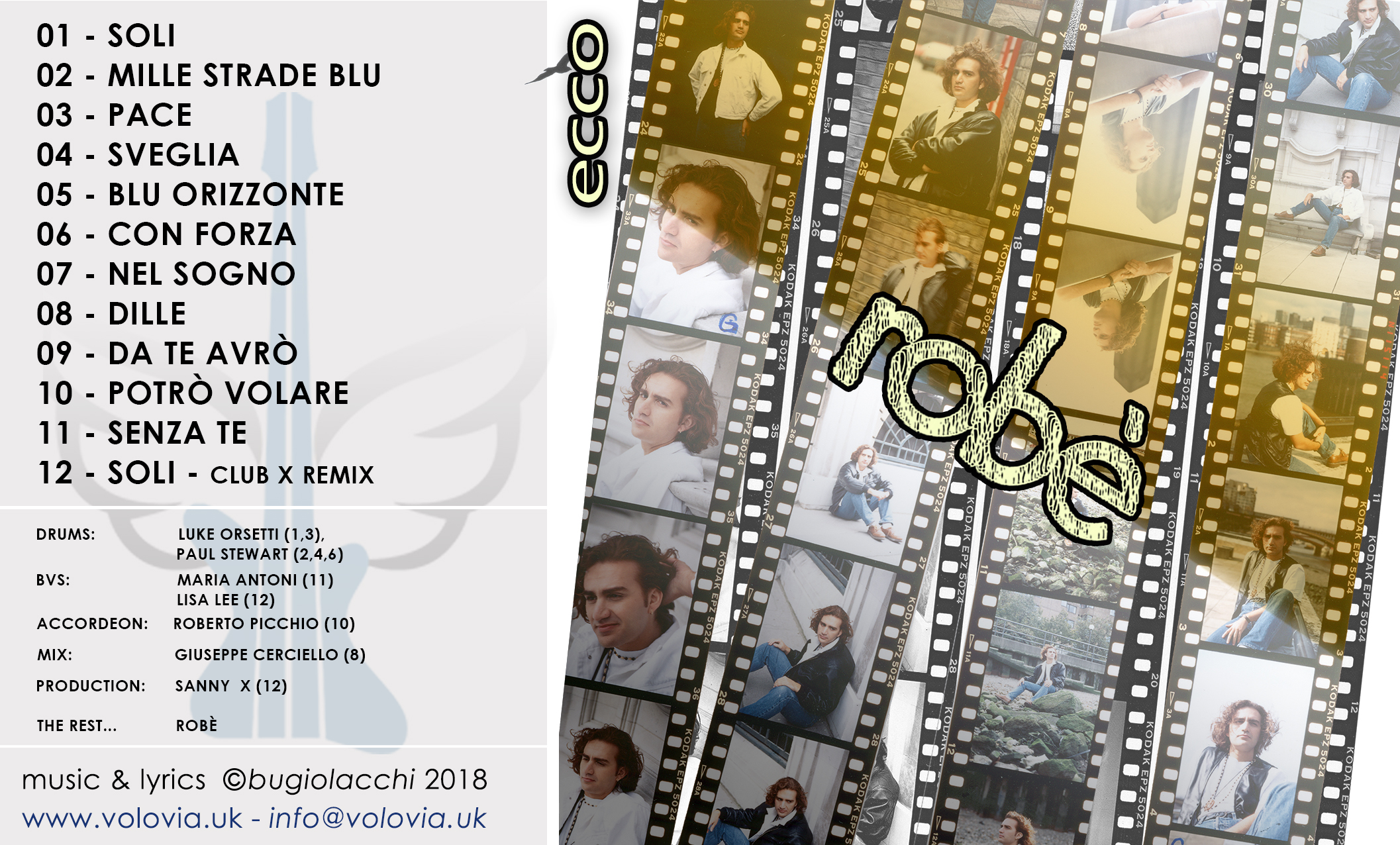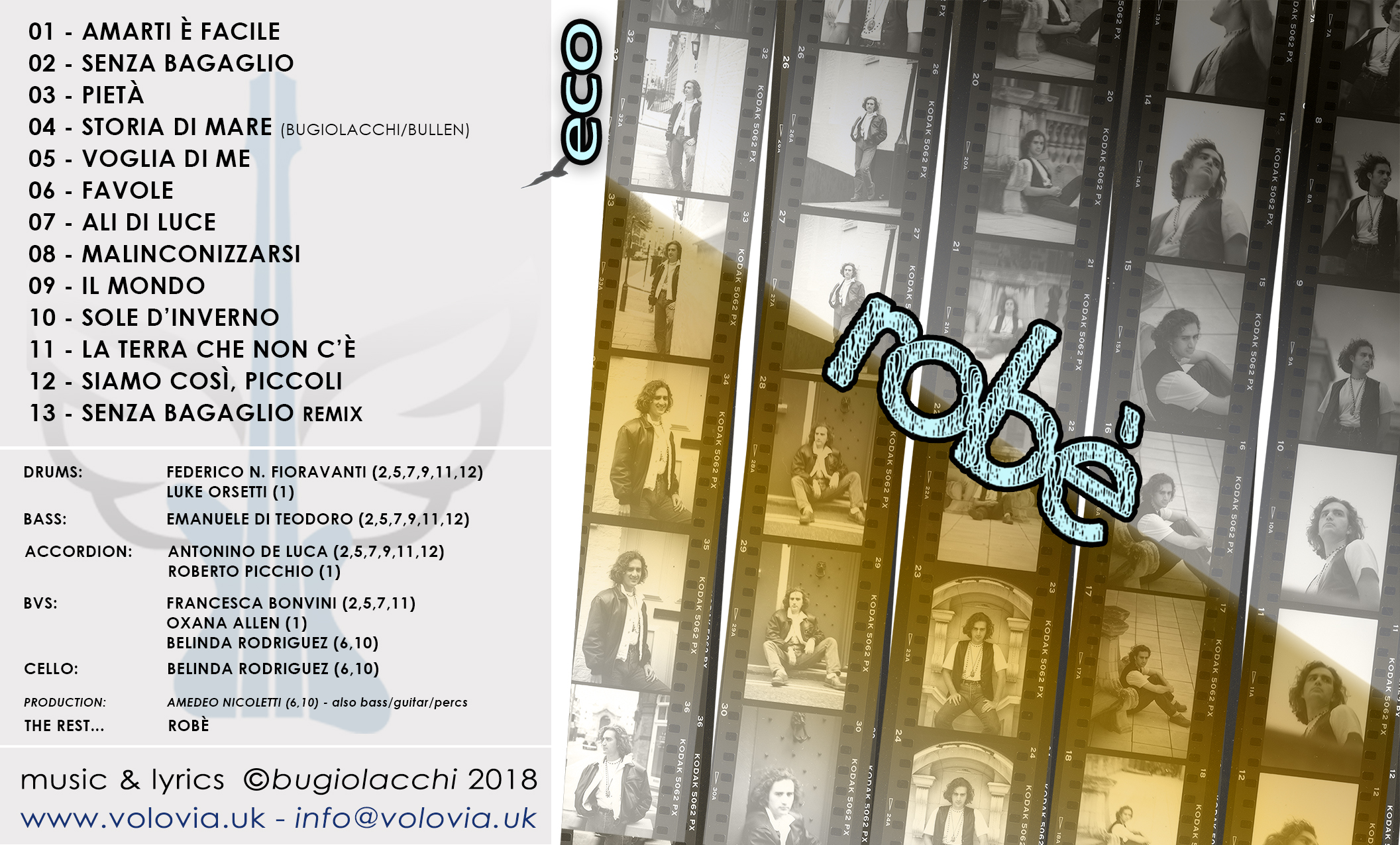 ---
CASTELLO a collection of Italian songs by Robè recorded live in Castelfidardo ("Castello")
---
PS:RB
joint project with drummer extraordinaire Paul Stewart
---
A NIGHT IN CHESHAM

a

collection of instrumental songs
---
A'LATINO
EP of latin-flavoured songs with added production from Amedeo Nicoletti and other guests
---
This is a remix of robè' song "SOLI" ("CALL ME" in the English version) produced and mixed by the legendary producer SANNY X
---
---
These are compilations/samples of music production and writing divided into styles
Videos contain all original images from (c) Roberto Bugiolacchi
---
---
---
---
---
---
---